You all know about Friday Follow, right?  Lynn and a couple other host this each Friday. Well now along with that as long as you follow a couple of rules you could be the winner of a hundred bucks. $100.00
So to get that money you have to do the Friday Follow and also put this in your post and on your side bar. I think it would also be a grand idea to go and check it out and see what it's all about too so that "when" you win the $100.00 you'll be able to know exactly who and what about the company. So as you can see I'm going to give it a try. We all can use the extra cash.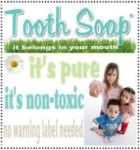 Take care and have a wonderful, blessed day today!!!